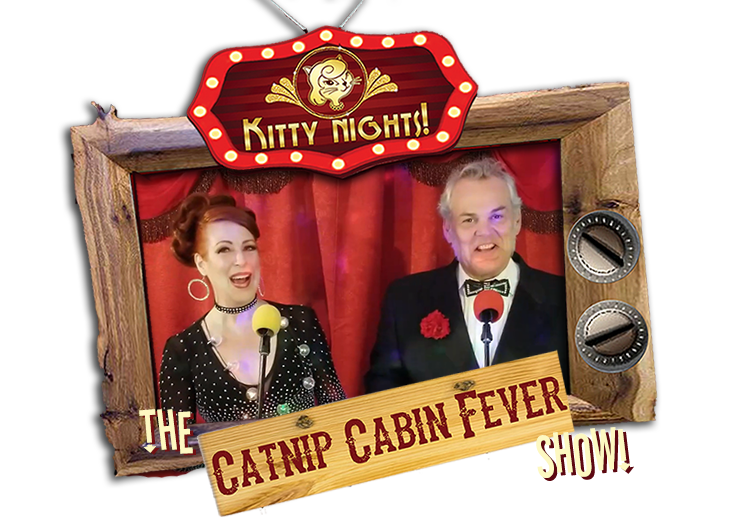 It's Kitty Nights' Catnip Cabin Fever! Our online quarantine cabaret with all the nostalgia of classic Kitty Nights, plus tons more more comedy and variety!

LOVE WHAT WE DO?
You can support us with a donation on Ko-Fi.com, or via interac or paypal to kittynights@gmail.com. Every bit helps us make more magic and we always send our personal thanks with each donation!
Laughter is DEFINITELY the best medicine, so why not join us for a Looney-Twonie Musical Pandemic Retrospect and re-connect with your funny bone!
Can't make it on Sunday or prefer to watch at your leisure? No problem! Your purchase includes a private link to the whole show to watch on your own time on Vimeo!
VIEW OUR SHOW ARCHIVES!
If you have a ROKU TV streaming device, ADD OUR CHANNEL and enjoy us right on your TV!
Staying safe and staying home? Hours of entertainment await on our ROKU and VIMEO channels!